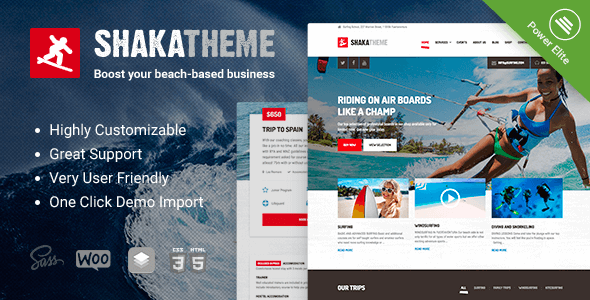 Shaka is the world's first WordPress theme made specifically for beach-based businesses. Whether it is for a surf school in Hawaii or diving classes in Bali, Shaka will have your visitors pumped and ready for an unforgettable experience.




I cannot say enough about the incredible customer support for this product.
I am completely new to WordPress, and really needed some help making my site look good on desktop and mobile. Every time I have submitted a "ticket," the response has come within hours (if not minutes). Every suggestion has walked me through the fix carefully. These are some of the most friendly, patient, and courteous people I've dealt with. Also, this product is easy to use (even for a newbie) and looks great.
I would definitely buy it again, and I highly recommend it!

Really well put together!
To top it off the customization and live composer plugin integration is flawless!

They are quick to response, approachable and easy to communicate. Excellent job and design! So much happy working with them

Outstanding theme, absolutely loved it! Easy to install and learn and the results are very impressive. Thanks guys!

Very nice design and great customer support.
I've purchased a half dozen themes from Proteus Themes, and am sure to purchase more as they come out.

As a non-technical person, who has attempted to set up many themes by myself, it is important to have a theme that is user-friendly, and that provides excellent customer support. Proteus Themes certainly ticks the boxes.
Each time I have contacted them for one of my simple issues, they have answered in a clear and easy-to-follow manner. Plus if I haven't been able to understand the Direction, they have gone the extra mile to fix the problem.
On top of that, this support is lightning fast. Much appreciated.

This is the second theme I buy from ProteusTheme and again it is a classy work. I didn't have to call the support on anytime and my client is very satisfied.
5 stars!
Who doesn't love a day at the beach? Families, couples, lone travellers… People of all descriptions, shapes and sizes are drawn to the natural beauty of our oceans. But we can only lie down on the sand and sunbathe for so long. This is where Shaka comes in.
Shaka is the perfect WordPress theme if you run diving, snorkeling, surfing or windsurfing classes. It is also the ideal choice if you rent out kayaks, canoes or sailing boats. Use Shaka if your beautiful location has natural features that are just begging to be explored, or exotic animals that require a day-trip to be spotted.
Shaka is so flexible that It doesn't matter If your business is a school, a tour operator, an equipment rental company, or all of these things. It is a highly customizable theme and it's as advanced as it is user friendly. Not only that, but our support team is famous for its fast and friendly responses.
Proudly created by ProteusThemes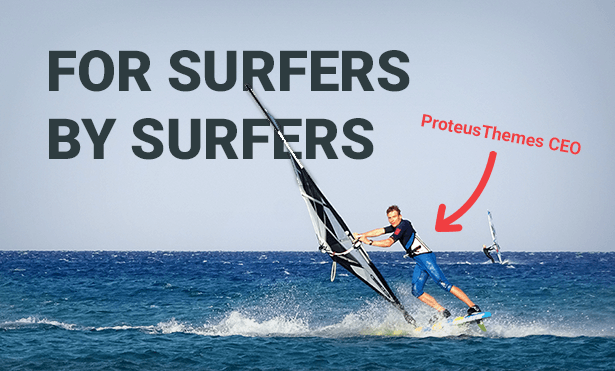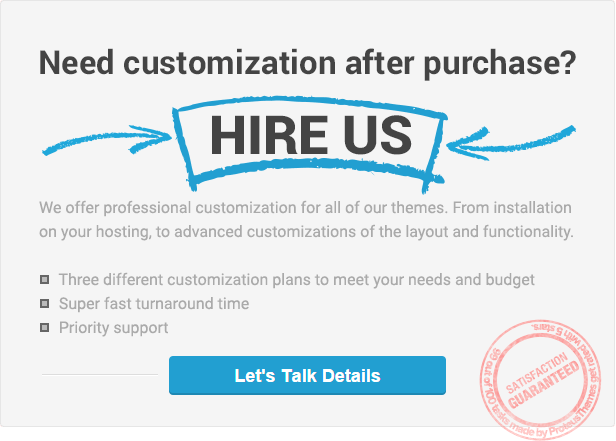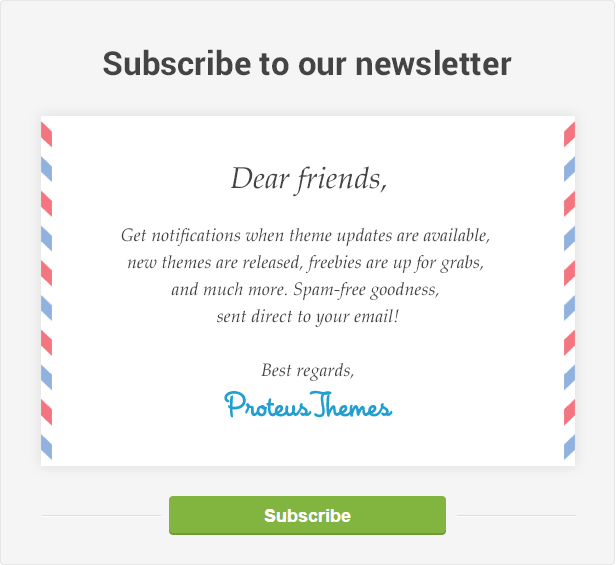 Contact / Support
We're here to help, whenever you need it! Our first-class support team is ready to answer your questions – so please get in touch with us via ProteusThemes Support if you have any suggestions or need help with any of our themes.
Want to Use the Images Featured in the Shaka Demo Content?
The images shown in the demo page are copyrighted and come blurry with the theme in the demo content.
Changelog
Check the changelog for Shaka.